John Goetze Physical Therapy Beaches has been locally owned and operated by Aaron P Robles Sr PT MPT CFMT since 2008 and is highly regarded in the Jacksonville Beach area as the first choice for physical therapy.   Physicians and even other physical therapists come here for their own treatment and refer their family members and friends. Our staff at JGPT is highly trained in the latest, most advanced physical therapy techniques.
We also set up a wellness center, understanding the importance of having a network of like-minded and skilled practitioners to refer our patients, honoring their trust in us.  We are very happy to have Terese Whitley providing therapeutic massage,  Andrea Danti and Dr. J. Martinez providing acupuncture and Dr. Frank Collier providing rehabilitation medicine including non-surgical procedures and pain management for sports, auto and work related injuries, as well as chronic pain and arthritis.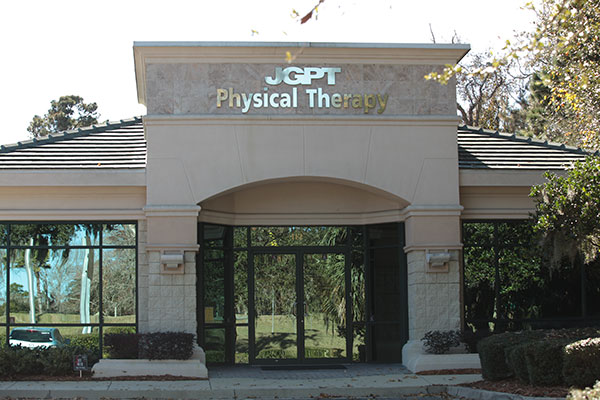 A PERSONAL NOTE FROM AARON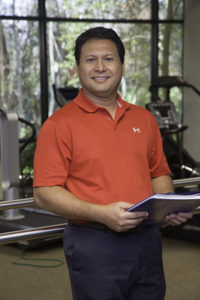 I realized early on in my career that I needed an approach that looked at things differently at times than what I learned in PT school and from traditional medicine.
I was confronted as a new graduate with a patient with sciatic pain down his Right leg for 12 years. Over the years, he had multiple tests that were all negative, and the medical community was stumped. He was sent to a neurological surgeon who sent him to me. After one visit his pain was eliminated. I did what I knew, which was to put my hands on him to see if I can find some dysfunction. Before I could do that, I had to have him remove a large wallet from his back pocket. Pressing on the spot where his wallet was reproduced his pain. You see, sometimes solutions require observation rather than expensive, unnecessary testing.
Later I had a patient with migraines for 10 years, and after extensive testing, the only treatment was weekly cervical epidurals. She was sent to me out of desperation by her physician, and with our approach, her migraines were eliminated in a month.
I knew my brain worked best coordinating with my hands and emphasizing why you hurt not necessarily where you hurt. I then sought out a highly skilled hands on approach of a complete systematic assessment of functional mobility. This multidimensional treatment approach is called Functional Mobilization™. With this method, we get to the root of the problem and solve it,  rather than chasing your symptoms. This is why we see patients with failed treatment from other PT clinics and is why we tell the physicians to send us their most difficult cases.
I am certified in Functional Manual Therapy™ with the Institute of Physical Art and with Functional Mobilization™. Our goal is to achieve an efficient and optimal state for the patient. We do that by addressing what movements are in a dysfunctional state. There are 2 basic types of motion and alignment dysfunctions: structural (mechanical) and functional (neuromuscular or motor planning).
We want to treat the whole system not just the parts. For example, I had a patient who was limping because of Left knee pain but found a dysfunction on his Right ankle, so after clearing the Right ankle, he had no Left knee pain or limp remaining.
Functional Manual Therapy™ is an art, discovering and creating with your hands and mind. I believe this approach is the most effective way to treat patients, so I studied for years to become certified in this method.
TERESE WHITLEY THERAPEUTIC MASSAGE